Supporting Prisoners in Iran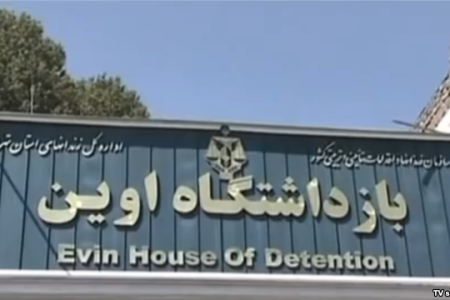 Insufficient protections for civil and political rights have resulted in the imprisonment of over 895 "prisoners of conscience" and "political prisoners" in the Islamic Republic of Iran. Over half of these Iranians were sentenced for simple and protected acts such as expressing an opinion, associating with an organization that promotes cultural rights, being active on a school campus, showing up to a rally or protest, or believing in an unrecognized religion.
My recent report to the UN Human Rights Council reviews the legacy of vague and overly broad laws that lead to the arrest of Iran's journalists, lawyers, students, and hundreds of activists that work to advance the rights of workers, women, and minorities in the country. My report also discusses the abusive practices that result in the torture and denial of fair trial standards that contribute to the unjust convictions of hundreds of human rights defenders. Some political prisoners have also been executed for their alleged crimes, including Gholamreza Khosravi Savadjani and Mah Afrid Amir Khosravi, and Ali Chebeishat and Sayed Khaled Mousavi, recently executed on Moharebeh (enmity against God) charges for their involvement in cultural rights and political groups.
The UN Human Rights Council recognizes the pivotal role that human rights defenders play in the promotion and protection of all human rights and fundamental freedoms globally, and reflected on the serious risks they face for their work due to "threats, attacks, reprisals and acts of intimidation". The Council's resounding response was to reaffirm the responsibility of Member States to protect all fundamental rights, and to recognize that national laws and practices should "facilitate the work of human rights defenders, including by "avoiding any criminalization, stigmatization, impediments, obstructions or restrictions, that violate international human rights law in a unanimously adopted resolution this past March.
Iranians both inside and outside the country continue to work to realize the Council's proclamation at home. Recently, for example, the Campaign to Free Political Prisoners held their International Day in support of the acts of bravery to peacefully advance the belief that everyone has equal rights. The international community must continue to demonstrate its commitment to Iranians by highlighting violations, calling for the release of all human rights defenders, persisting in its support for home-grown initiatives, and applauding Iran for positive steps that strengthen human rights protections in the country. This includes the apparent stay of the executions of Sunni prisoners Hamed Ahmadi, Jahangir Dehghani, Jamshid Dehghani, and Kamal Mollaie, who were prosecuted for an alleged murder, despite their claim of being in police custody at the time the crime took place.
It is my hope that judicial and law enforcement authorities in Iran can work together to uphold international rights standards that can result in a decrease in political incarcerations and prosecutions. The international community would truly welcome these and any other steps that serve to transform rhetoric into action on the part of the Government.