Sanctions do have an impact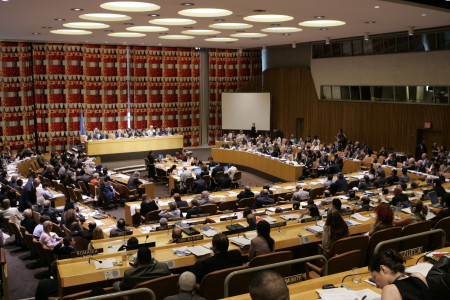 Recent reporting and research indicates that economic sanctions on Iran continue to pose obstacles to the realization of economic and social rights within the country. While commenting on the purpose and value of sanctions is beyond the scope of my role as Special Rapporteur, I regularly conduct research and interviews about sanctions and their impact on the lives of Iranians, and include these results in my reports to the Human Rights Council and General Assembly.
I have expressed concern about the impact of sanctions in my reports, both economically and as they relate to human rights. Despite the manner in which the sanctions are structured, I continue to receive reports of challenges faced in securing certain medical supplies and services. For example, government data indicates that the Iranian pharmaceutical market experienced shortages of between 78 and 172 drugs per month between mid-2012 and September 2013.
A welcome development in January 2014 was an aspect of Joint Plan of Action (JPOA) agreed upon by the P5+1 that is meant to provide important sanctions relief. US sanctions law, moreover, includes exemptions and general licenses for trade of food, medicines, medical devices, and funds designated for humanitarian purposes, environmental conservation, or disaster relief. In relation to social and economic rights, the JPOA allows tuition support to Iranian nationals studying in universities abroad and includes plans for a financial channel that would permit Iran to purchase food, agricultural products, medicine, medical devices, and medical services.
There is still room for improvement, however. Details of the JPOA financial channel have yet to be determined, which has left 150 million Euros worth of medications scheduled for purchase to be held in the EU, according to a Ministry of Health official. I hope that stakeholders currently in negotiations with Iran can reach an agreement on the structure of this financial channel in order to expedite the delivery of food and medicine to those in need.
While Iran's Expediency Council reported economic losses of roughly US $160 billion between March 2013 and March 2014 due to sanctions, the International Monetary Fund estimates the Iranian economy will grow 1-2% this calendar year. I encourage sanctions-imposing countries and the Government to take all measures to build on this positive forecast, to closely monitor the impact of sanctions, and to mitigate any negative humanitarian consequences by securing alternate channels for the swift delivery of needed goods and services.