Positive Signs and Increased Optimism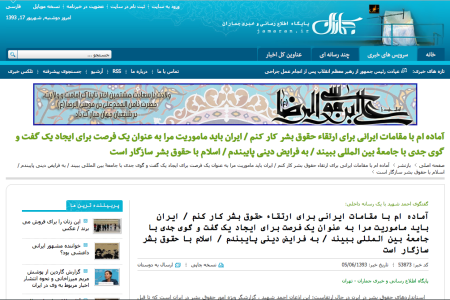 I recently conducted an interview on a number of issues related to my work as Special Rapporteur on the situation of human rights in the Islamic Republic of Iran. In addition to discussing certain aspects of my work, I also conveyed my optimistic views about prospects for cooperation with the Iranian Government. The interview itself, and the interest it has generated inside Iran since its publication has been very positive, which has reinforced my optimism.
Hopefully, more interviews like this one can continue to demonstrate the constructive opportunities this mandate presents for positive engagement between the Government, the Iranian people, and the international community.