UNGA committee passes resolution on human rights in Iran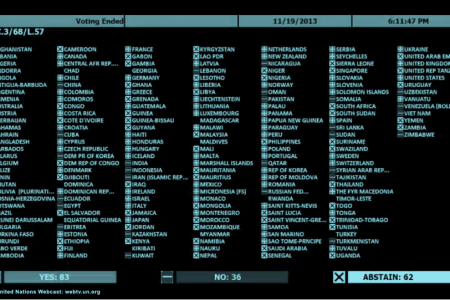 Tuesday, the United Nations General Assembly's Third Committee passed a resolution on the situation of human rights in the Islamic Republic of Iran. With 83 votes in favor, the Committee has decided to continue its examination of the promotion and protection of human rights in Iran.
The resolution welcomes pledges made by Iranian President Hassan Rouhani with regard to central human rights issues and encourages Iran to take concrete action to ensure that these pledges result in demonstrable improvements. Calling directly upon the Iranian Government, the resolution charges the Rouhani administration to effectively implement its obligations under those human rights treaties to which it is already a party.
While the resolution expresses deep concern for the persisting human rights violations in the country, it offers a constructive approach through its support for the Iranian government to collaborate with all special procedures mandate holders and to deepen its engagement with United Nations human rights mechanisms.
I hope for the opportunity to work alongside the Government of Iran to implement positive human rights recommendations contained in the resolution and beyond.