Illegal Execution Spree Enters New Heightened Phase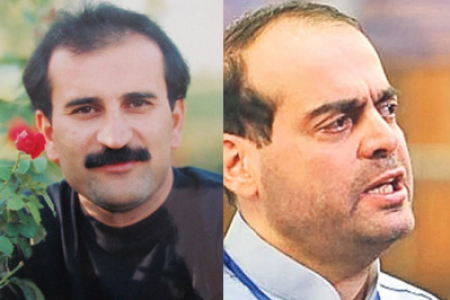 One week ago, the Government of Iran hanged Mr. Mah Afrid AmirKhosravi, a former businessman it had accused of large-scale financial corruption. The international media, in its coverage of this story, has tended to focus on the potentially scandalous nature of financial malfeasance in Iran. In my view this misses the larger point, and an equally important storyline: that this execution was illegal under international law, which prohibits all forms of execution except in "most serious" cases, which are generally interpreted to involve violent crime.
Yesterday, on 1 June, the Government executed Mr. Gholamreza Khosravi Savadjani, a political prisoner who was sentenced to death for moharebeh for allegedly passing information and possibly financial assistance to a London-based television station affiliated with the Mujahideen-e Khalq (MKO) organization.
Mr. Khosravi was originally arrested in 2008, convicted of espionage by a Revolutionary Court, and sentenced six years in prison. In 2011, well into the implementation of his sentence and prison term, Mr. Khosravi was apparently returned to court and tried for the same alleged crime, but this time on charges of moharebeh. The court issued a conviction and death sentence, which was upheld by the Supreme Court.
Aside from serious concerns about the possible violation of due process and fair trial guarantees in this case, it is contrary to Iranian law to try someone twice for the same crime — a case of "double jeopardy." Moreover, Article 14 of the ICCPR, to which Iran is a State party, prohibits this practice, and the UN Human Rights Committee, which interprets this core international treaty, has expressed even stronger concern for this provision in cases involving capital punishment.
Finally, Iran's own new Islamic Penal Code, which came into effect in 2013, prohibits the implementation of capital punishment for moharebeh for cases not involving the use of a weapon. The Government itself did not claim that Mr. Khosravi used a weapon, rather that he simply passed on information and money to an organization.
These executions are illegal, plain and simple, and I call on the Government of Iran to explain them, and to cease all executions, in line with its international obligations; especially as long as fair trial and due process guarantees are lacking for political prisoners in the country.