Week in Review: Catching up on what you might have missed at the UN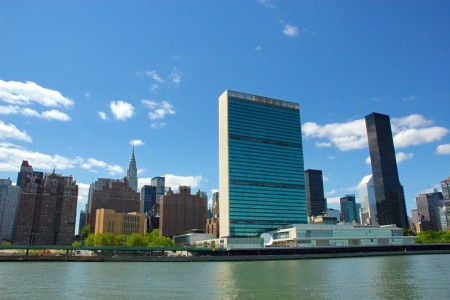 On October 23, I officially presented my third official report on the situation of human rights in Iran to the United Nations General Assembly's Third Committee.  Let me first begin by noting an important difference this year compared to last.  I am encouraged by the meetings I have had both in Geneva and in New York recently with the Iranian government.  This is an important step in fulfilling the mandate given to me by member States of the Human Rights Council. I look forward to continuing this dialogue with government representatives and eventually to be invited into Iran to conduct my UN-mandated work. I am also encouraged by recent steps such as the release of several prisoners of conscience.
These positive signals of change are undoubtedly welcome. However, much remains to be done. As my report shows, there continue to be significant human rights challenges in Iran and widespread human rights violations. Specifically, my research reveals details about: executions, arbitrary detentions, prison conditions, religious freedom, minority rights and women's rights. You can read the full report to learn more.
During the General Assembly interactive dialogue several member states asked me to state whether President Rouhani's government has made progress on the human rights front. What I told them is that the Rouahni administration will need more time to produce measurable and sustainable reforms. Many of Iran's human rights violation are deeply rooted in law and state practice.
In all of this, the international community has a vital role to play. Dialogue and cooperation with Iran must have human rights as a central component. All of us have a responsibility to support steps to strengthen human rights promotion and protection in the country.
On October 24, I held a press conference to further discuss my findings with the UN press core. During this press conference, I underscored that although I remain encouraged by positive signals and recent statements by President Rouhani, the situation on the ground is still a concern and there is a clear demand for concrete and tangible change among the Iranian people.  I also restated my concern that sanctions on Iran are a factor that likely contributes to a deterioration of economic and social rights. For a full account, you can watch the entire press conference on my website.
The role of my mandate is to assess, encourage and assist Iran with efforts to improve its human rights situation and address compliance with its international obligations. With this in mind, I continue to call for human rights considerations to be a central part of the new government's legislative and policy agenda.