U.N. condemns alleged plot to kill Saudi envoy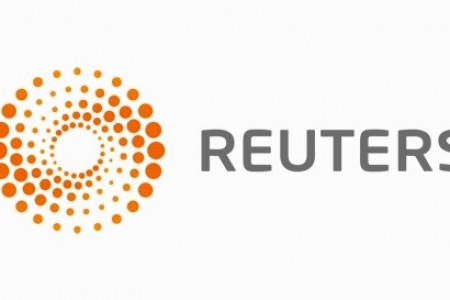 UNITED NATIONS (Reuters) – The U.N. General Assembly on Friday condemned an alleged plot — blamed by U.S. authorities on Iranian agents — to kill Saudi Arabia's envoy to the United States and urged Iran to obey international law.
A resolution passed with 106 votes in favor, nine against and 40 abstentions did not specifically pin the alleged assassination plan on Tehran, which has denied involvement.
But it urged Iran "to comply with all of its obligations under international law" by cooperating with investigations.
"This UN resolution demonstrates the increasing isolation of the Iranian regime as a result of its defiance of the international community and repeated failure to uphold its obligations under international law," U.S. Secretary of State Hillary Clinton said in a statement.
U.S. authorities said last month they had uncovered a plot by two Iranians linked to Tehran's security agencies to hire a hit man to kill Adel al-Jubeir, the Washington ambassador of Iran's Gulf rival Saudi Arabia.
One man, Manssor Arbabsiar, was arrested in September and has pleaded not guilty. The other, Gholam Shakuri — said by U.S. officials to be a member of Iran's Revolutionary Guards but by Iran to belong to an anti-Tehran rebel group — is still at large.
The Saudi-crafted resolution, co-sponsored by some 60 other countries, said the 193-nation assembly "deplores the plot to assassinate the Ambassador of the Kingdom of Saudi Arabia to the United States of America."
The passage of the resolution by a substantial majority came as Iran is also under growing pressure over its nuclear program. A U.N. report last week said Tehran appeared to have worked on designing an atomic bomb.
Introducing the resolution, Saudi Arabia's U.N. Ambassador Abdullah al-Mouallimi said its message was "enough is enough" with attacks on diplomats, but Riyadh was "not seeking to insult Iran or any other country."
"Justice demands that we give full opportunity to the Islamic Republic of Iran to come clean and to prove its innocence if it is not involved in this plot," he said.
'MIND-BOGGLING'
Iranian Ambassador Mohammad Khazaee told the assembly the resolution was "based on nothing but an unsubstantiated claim of one member state with a long history of animosity against my country," a reference to the United States.
"It is mind-boggling as to how such a pure and simple allegation could serve as the foundation of a draft resolution," he said, adding that it could cause "enormous damage to (the General Assembly's) credibility and authority."
But a White House statement said the resolution "sends a strong message to the Iranian government that the international community will not tolerate the targeting of diplomats."
U.S. Ambassador Susan Rice called the vote an "overwhelming success" and noted that not one of the eight countries that supported Iran by voting against the resolution was Islamic, mainly Islamic or Arab.
The resolution also condemns "terrorism in all its forms and manifestations" and "strongly condemns acts of violence against diplomatic and consular missions and representatives."
Tehran has expressed outrage at allegations it was involved in the murder plot, saying they threaten stability in the Gulf, where Saudi Arabia and Iran, the biggest regional powers, are fierce rivals and Washington has a huge military presence.
Opponents of the resolution, who included several left-wing governments in Latin America, said it set a dangerous precedent when no one had been proven guilty of the assassination plot.
Venezuelan Ambassador Jorge Valero said it had been submitted "without credible evidence and without due process."
Countries that abstained included Russia and China — often at odds with the United States at the United Nations — as well as Switzerland.
Nearly 40 countries did not vote. A diplomat from one Arab country that did not take part said he thought the number of countries in favor — well under two thirds of the assembly's total membership — represented less than a crushing majority.
(Additional reporting by Louis Charbonneau, and Arshad Mohammed in Washington. Editing by Xavier Briand and Christopher Wilson)
Source: http://www.reuters.com/article/2011/11/19/us-saudi-plot-un-idUSTRE7AH2IR20111119