Member State Statements at Human Rights Council, March 2014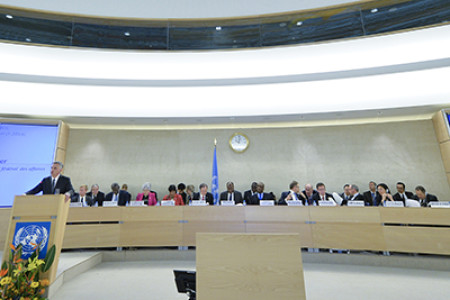 Archived video clips from the 25th Session of the UN Human Rights Council held in March 2014. Also watch the statement by the Special Rapporteur presenting his March 2014 report at the Council and Iran's response.
---
Statements by Member States from the Interactive Dialogue on the March 2014 report of the Special Rapporteur are below.
Botswana, delivered by the Ambassador to the UN in Geneva, Mothusi Bruce Rabasha Palai
Czech Republic, delivered by the Permanent Representative of the Czech Republic to the UN in Geneva, Katerina Sequensova
---
Statements by Member States on the mandate of the Special Rapporteur will be posted soon.